Transportation from Milwaukee to Chicago
Use our Chicago Airport Shuttle Service to Arrive in Style, Hassle Free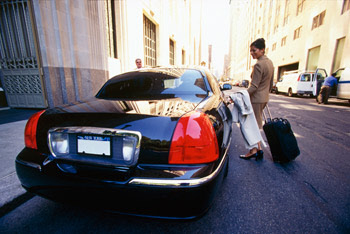 Attempting to drive from Milwaukee to Chicago with a packed car full of luggage inevitably leads to headaches; especially since the traffic heading south on the freeway tends to become gridlocked. When you need to arrive at O'Hare or Midway international airport on time, call Airport Service Inc. Our reliable chauffeurs will navigate the tricky construction zones, and breeze through the toll ways, dropping you off at your departure gate on time. We offer luxury Lincoln Town Cars or large, 15-person passenger vans to ensure that no matter your group size, you get affordable luxury transportation.
Shuttle Services from Milwaukee to O'Hare, for Less
Airport Service Inc. offers the lowest fares compared to other Milwaukee taxi companies. We offer flat fixed rates with no surprise fees. You can travel from Milwaukee to Chicago without worrying about getting lost, or the hassles of parking when you arrive. We will pick you up from your home, or any location in Milwaukee or the surrounding suburbs, and get you to Chicago O'Hare or Midway safely, with time to spare. No matter your location in Southeastern Wisconsin, we offer economical convenience, guaranteeing your ride is smooth and comfortable.
Inter-terminal Shuttle Service for Chicago Airports
Transportation to O'Hare or Midway from Milwaukee - and Back Again!
Even experienced travelers can end up delayed due to the confusion of coordinating inter-terminal transportation. Chicago O'Hare is a large airport, it is quite easy to get lost trying to find the correct shuttle train to take you to or from the Amtrak station or parking garage to the correct terminal. Avoid unnecessary delays with Airport Service Inc. We offer easy, convenient travel from Milwaukee directly to your departure gate in Chicago, so you don't have to worry about coordinating inter-terminal travel. Simply give us a call, tell us where you need to be, and our courteous chauffeurs will handle the rest.
Why Choose Airport Service Inc. for Transportation from Milwaukee to O'Hare Airport?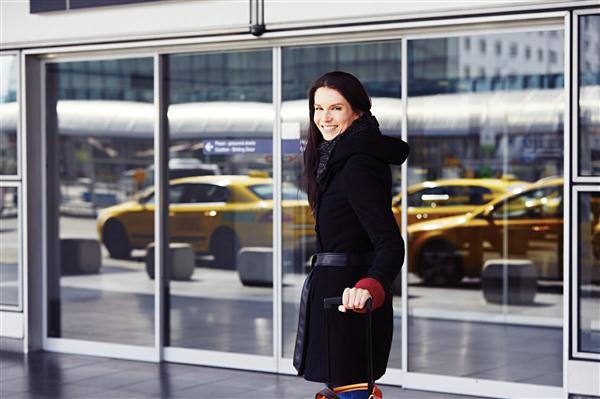 There are three reasons why customers keep using our airport transportation services. It's convenient, reliable, and with a knowledgeable staff, traveling becomes stress free. Driving yourself, or finding someone else to drive you, to Chicago O'Hare Airport can be a time consuming and stressful task. Airport service Inc. picks you up from almost any location (like Milwaukee, Waukesha, Racine, or anywhere else in SE Wisconsin) and drives through tolls saving you precious time. Sit back, read a book or open up your computer. No need to rush or worry when Airport Service Inc. is transporting you from Milwaukee to Chicago's O'Hare or Midway airports. We've been shuttling individuals from Milwaukee to Chicago for many years. This means our staff is always well informed about locations of terminals and suburbs. If you're traveling back to Milwaukee from Chicago, Airport Service Inc. can pick you up from the airport and drop you off at home again.
All you have to do is give us a call.
Luxurious Transportation from Milwaukee to Midway Airport
Travel can be stressful, and your time is valuable. Looking for on-time transportation from Milwaukee to Midway airport is tough. The bus and train schedules are hard to follow and almost always take longer. By scheduling a ride with Airport Service Inc., you get to choose the time and place in Milwaukee to get picked up. Our prompt and knowledgeable staff creates a relaxing experience when traveling from the Milwaukee Area to the Midway airport. With Airport Service Inc., you receive more than transportation—you'll get time inside a luxurious towner sedan, freeing you up to catch up on emails, relax with a book, spend time with family, or even take a nap!
Shuttle from MDW (Midway) to Milwaukee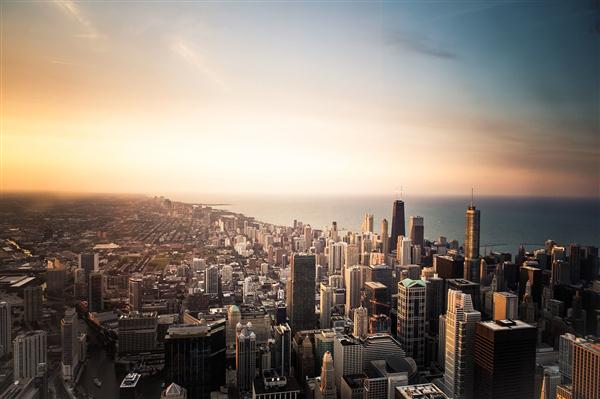 Once you've landed at the Midway Airport in Chicago, the next task is looking for transportation. Nobody wants to drive from Milwaukee and battle Chicago traffic there and back to pick you up (Can you blame them?). Let us do it while you relax!
If you're traveling to the Midway Airport to Milwaukee, your search is over. Airport Service Inc. picks you up at Midway and drops you off anywhere in Milwaukee County. Whether you just landed or are scheduling to get picked up, just give us a call or contact us today for simple, fast and relaxing shuttle transportation to your Milwaukee home.
Shuttle from ORD (O'Hare) to Milwaukee County
For fast shuttle transportation from the O'Hare airport to your home in Milwaukee, rely on Airport Service Inc. If you're traveling for business, visiting family, or just taking a vacation, our shuttle transportation service from O'Hare is just what you need.
Travel in Style from Wisconsin to Illinois
Airport Service Inc. provides multiple cities in Wisconsin transportation to Illinois. Our primary pick up destinations are airports, but we'll easily pick you up at home. We have picked up many business professionals and families in Madison, Green Bay, and Milwaukee.
If you're traveling to Illinois from Wisconsin, you can rely on our prompt drivers to take you there. We understand you're in a hurry and getting to your destination on time in Illinois is important. Whether you're going to the Midway airport, O'Hare Airport or a popular destination in Chicago our drivers will pick you up and drop you off on time.
Should I fly into Midway Airport or O'Hare to get to Wisconsin?
Keep in mind the O'Hare airport is bigger, which means longer wait in security lines. But you do have variety of food options to choose from. O'Hare is also consistently busy due to their runway expansions and international travelers. However, its location is easy to get to, with major interstate highways nearby.
Midway airport has fewer features but offers shorter lines and is great for domestic travelers. Some visitors have stated the food at the Midway airport is some of the best around! However, Midway's is located further south and deeper in the city of Chicago, and can be more difficult to get to than the O'Hare option.
Contact our Milwaukee to Chicago shuttle drivers for quality transportation at affordable prices by calling 262-574-5800 today!