Reliable Milwaukee Taxi Company Providing Airport Transportation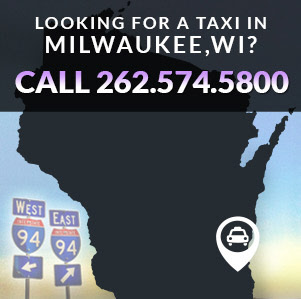 Airport Service Inc. is the go to ride if you're just visiting the area or need a ride from an airport in Wisconsin. Our experienced drivers are familiar with all Wisconsin Airports and the Milwaukee area. You can rest assured you will make it to your destination on time and safely. Our taxi fleet ranges from single person cab rides to large groups of up to 15 people. Simply call ahead and let us know the date and time you need to arrive. Then we will pick you up at the Madison airport, Green Bay airport or Chicago Airport and bring you anywhere in Milwaukee. If you are in need of a last minute driver, due to an unforeseen circumstance such as a broken down vehicle, simply give Airport Service Inc. a call, and we will send out a suitable taxi for you and your group.
Taxi Service to Local Milwaukee Events
Our Milwaukee taxi service will get you and your group where you need to be on time and in style. Our cars are the perfect option if you have family members who may not be able to drive themselves, or if you want to travel in one group but do not have a vehicle large enough to do so. Our taxis will drop you off at any public or personal event, even attractions like the Milwaukee County Zoo and Discovery World. If you need a safe way to get home or travel around Milwaukee at night, our drivers will take you around Downtown Milwaukee to the top bars and restaurants.
Milwaukee Taxi Fleet
Our car service fleet and drivers are available 24 hours a day seven days a week. Don't worry if your plans change or are running a little late, our drivers don't have a set time they stop driving. Airport Service Inc. is the perfect driving solution for the next time you need to get around Milwaukee.
Contact our Milwaukee taxi drivers to chauffeur you and your group around today.