Milwaukee Car Service Makes Traveling Simple
Milwaukee Taxi Company Takes All the Hassle Out of Finding Transportation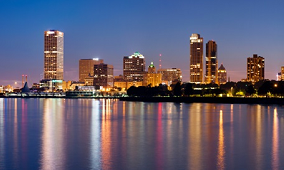 If you're visiting the Milwaukee area, or just simply need a ride, Airport Service Inc.'s Milwaukee taxis will get you to and from where ever you need to go. Whether it's hotels, bars, business meetings, the airport, etc. – we offer affordable prices and are always on time. We'll even pick you up roadside if you need. Our Milwaukee cabs also do airport to airport service, leaving no need to worry about the Chicago traffic. Make the commute from Mitchell to O'Hare or O'Hare to Mitchell painless when you choose Airport Service Inc. Traveling to and from any place is stressful and can be a hassle when there are several variables to consider. So use our Milwaukee Taxi Company to make sure those potential traveling headaches don't give you a problem.
Ride with the best Car Service Milwaukee Has to Offer
Our Milwaukee car service will gladly take you anywhere you need to go in Milwaukee and its surrounding areas. With Airport Service Inc.'s prompt services and no hidden additional fees, you'll know you made the right choice in calling us to take care of your traveling needs. Just sit back and relax, we will take you where you need to be and get you there on time.
If you're traveling with a family or large group, be sure to check out our Milwaukee shuttle service to better fit your accommodations.
We also offer transportation to nearby hotels in Milwaukee including:
You can go to Summerfest this year with the help of the professional, reliable drivers from Airport Service Inc. Call us today to schedule your ride!