Transportation from Milwaukee to Chicago
Use our Chicago Airport Shuttle Service to Arrive in Style, Hassle-Free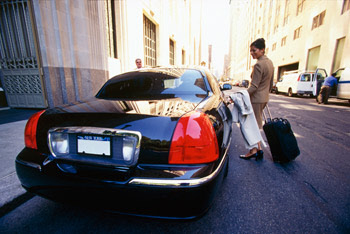 Driving from Milwaukee to Chicago with a car full of passengers and luggage is a sure way to induce a headache and a bad attitude, especially with the traffic outside Chicago in a nearly perpetual state of gridlock. If you need to get to O'Hare or Midway International Airport on time, call Airport Service Inc. instead.
Our reliable chauffeurs will navigate the tricky construction zones, avoid the sections of highway immobilized by accidents, and breeze through the tollways so you get to your departure gate on time with your sanity intact. With luxurious Lincoln Town Cars and large, 15-person vans, we provide affordable luxury transportation to groups of all sizes.
Shuttle Services from Milwaukee to O'Hare, for Less
Compared to other Milwaukee taxi companies, Airport Service Inc. offers the lowest fares around. Our flat fixed rates have no surprise fees. You know before you step into our luxurious Lincoln Town Car or shuttle van exactly what your ride will cost.
Saving money is great, of course, but the real reason to choose Airport Service Inc. for travel from Milwaukee to Chicago is how easy we make the trip. You have no worries about getting lost, no stress over dealing with aggressive drivers, and no hassles with parking when you arrive. We'll pick you up from your Milwaukee area home (or business) and get you to Chicago Midway or O'Hare safely, comfortably, and on-time.
Shuttle Service to O'Hare or Midway from Milwaukee - and Back Again!
Even experienced travelers can end up delayed due to the confusion of coordinating transportation between airports. Chicago O'Hare is a huge airport, and it's easy to get lost trying to find your way to the right terminal. Avoid the hassles and unexpected delays with Airport Service Inc.
We offer convenient, stress-free transportation from Milwaukee directly to your departure gate in Chicago, so you don't have to worry about renting a car or hiring an overpriced taxi. Just give us a call, tell us where you need to be, and our courteous chauffeurs will handle the rest.
Why Choose Airport Service Inc. for Transportation from Milwaukee to O'Hare Airport?
There are three reasons to choose Airport Service Inc.: It's convenient. It's reliable. It's stress-free. Oh, and it's also far less than a taxi ride.
Airport Service Inc. picks you up from almost any location (Milwaukee, Waukesha, Racine, and anywhere else in SE Wisconsin). It doesn't get any more convenient than stepping outside your door and walking to our waiting car.
With Airport Service Inc. doing the driving, you won't waste time stopping to pay a toll every 5 miles (or less). You can sit back, read a book or open up your computer. We've been shuttling travelers from Milwaukee to Chicago for many years, so we know the best routes to take and where all the terminals are located.
Traveling back to Milwaukee from Chicago? We'll pick you up from the airport and drop you off at home again.
All you have to do is give us a call.
Luxurious Transportation from Milwaukee to Midway Airport
Finding reliable transportation from Milwaukee to Midway airport is tough. Ask a friend or neighbor to drive you and 99.9% of the time they'll suddenly remember they have something important to do that day. Taxis cost a fortune. A bus can take half a day, and their schedule isn't likely to coincide with your schedule. Your best option is Airport Service Inc.
When you schedule a ride with Airport Service Inc., you choose when and where you want to get picked up in Milwaukee (or the surrounding area). Riding in a comfortable Lincoln Town Car, you'll be free to catch up on emails, relax with a book, chat with your travel companions, or just lean back take a nap.
Shuttle from MDW (Midway) to Milwaukee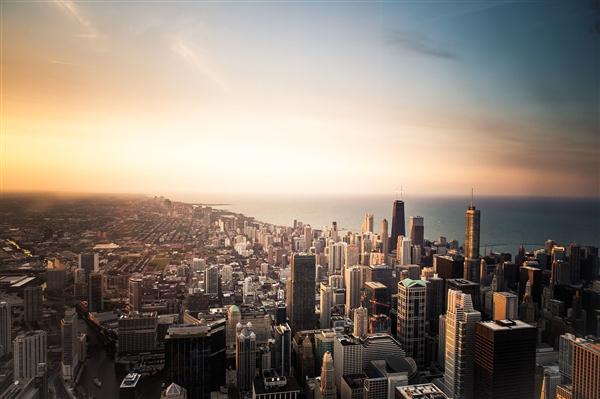 If you're landing at Midway Airport in Chicago and need to get to Milwaukee, don't even think about asking a friend or family member to pick you up. No one's going to want to drive from Milwaukee and battle Chicago traffic there and back.
Call Airport Service Inc. instead. We''ll pick you up at Midway Airport and drop you off anywhere in Milwaukee County.
How much will the ride cost?
Because every itinerary is different, give us a call or contact us online to request a price quote for your Chicago to Milwaukee trip.
We recommend making reservations at least a day ahead of your travel day. However, schedules can fill up quickly so it's best to make a reservation further in advance.


Shuttle from ORD (O'Hare) to Milwaukee County
For fast shuttle transportation from Chicago O'Hare airport to your home in Milwaukee, rely on Airport Service Inc. Whether you're traveling for business, visiting family, or coming back from a vacation, our shuttle transportation service from O'Hare is just what you need.
Travel in Style from Wisconsin to Illinois
Airport Service Inc. provides transportation to Illinois from multiple cities in Wisconsin. Our primary pick-up locations are airports, but we can also pick you up at home. We routinely pick up business professionals and families in Madison, Green Bay and Milwaukee.
If you're traveling to Illinois from Wisconsin, you can rely on our prompt, courteous drivers to get you there on-time and in style. Whether you're going to Midway airport, O'Hare airport or some popular destination in Chicago, Airport Service Inc. beats driving yourself.
Should you fly into Midway Airport or O'Hare to get to Wisconsin?
Obviously, the best-case scenario is to fly to Milwaukee's General Mitchell Airport, but this isn't always possible. If your choice comes down to the two airports in Chicago, here's our take:
Chicago O'Hare Airport airport is the larger of the two airports, which means longer waits in security lines and at the baggage carousel. O'Hare is consistently busy due to its runway expansions and international travelers. However, its location is easy to get to, with major interstate highways nearby. Another plus is the variety of food available in the food mall area.
If you're traveling within the US, Midway Airport is probably the better option. It offers the advantage of shorter lines, and some travelers claim the food served here is some of the best airport food around. However, Midway is located further south and deeper in the city of Chicago, which can make it more difficult to get to than O'Hare if you don't live somewhere in the Chicago area.
Contact our Milwaukee to Chicago shuttle service at (262) 574-5800 for stress-free transportation at affordable rates.