Airport Taxi Service from your Home to an Airport of Your Choice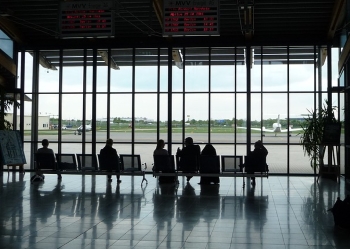 Airport Service, Inc. is all about providing you with transportation to the airport of your choice all over Wisconsin and including northern Illinois. Our on-time, affordable taxi services are available for anyone in need of transportation from Madison to MKE Mitchell airport. Our services extend beyond Wisconsin—we can also drop you off or pick you up from the Chicago O'Hare International Airport.
With over 35 years of experience, we've gained extensive connections throughout the Madison area. This includes knowledge of local hotels, restaurants and entertainment across Milwaukee and Madison. Even if your drop-off location is Camp Randall or Miller Park, Airport Service Inc. provides you with affordable and reliable airport transportation services.
Madison to Milwaukee Car Service
It's difficult to choose shuttle transportation from Madison (MSN) to Milwaukee. Taking an uber long distance is expensive. Buses never leave at the right time and carpooling with someone you don't know is awkward. If you're traveling alone or with close friends/family, contact Airport Service Inc. We have expanded our fleet of cars for transportation from Madison to Milwaukee. Just give us a destination-- Airport Service Inc. will pick you up in Madison and drop you off in Milwaukee on time. We understand your need to get to the Timmerman or Mitchell airport on time—we're dedicated to providing prompt, reliable transportation from Madison to Milwaukee. Schedule your ride today for a safe and convenient ride to the airport.
Spending time in a car not driving gives you the opportunity to be productive with your time. Catch up with friends or family, email colleges or have a phone meeting for work. We provide a safe and relaxing experience for you, so you can enjoy the ride from Madison to Milwaukee.
MKE Party Bus Services in Madison, WI
In addition to our dependable MKE car services for transportation between Madison and Milwaukee, we are excited to present our outstanding party bus offerings. Our party buses are expertly crafted to create a vibrant and exhilarating ambiance for your special occasions, group outings, or celebrations.
By choosing our party bus services, you can expect an extraordinary and unique experience. Whether you're planning a bachelor/bachelorette party, birthday celebration, prom night, or any other significant event, our party bus services are meticulously tailored to meet your specific needs. We take great pride in personalizing the experience to align perfectly with your preferences, ensuring that your event is truly exceptional.
The Milwaukee MKE international airport is bigger and has more connections than the MSN Dane County Airport. Therefore, if you're traveling from Wisconsin to another state or country it's best to land in the MKE Milwaukee airport. The benefit of going to MSN is if you're going North West of Wisconsin or to Wisconsin dells.
Looking for a ride from Madison to Mitchell International Airport? Contact Airport Taxi, Inc.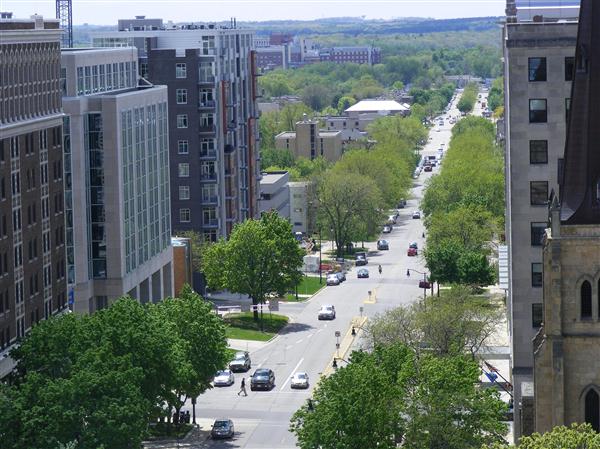 If you need transportation from the Madison airport to Chicago O'Hare, Airport Taxi, Inc. is your best choice. Buses are inconvenient and unreliable, Uber is expensive – Our cars are on time, safe and clean, giving you relaxing shuttle transportation to O'Hare Airport. All you have to do is schedule a ride or call us today. Once we pick you up in Madison, you will enjoy the luxury of not having to drive; you can get some work done, relax with some quiet time or even take a quick nap! We will drop you off right at the gate in Chicago O' Hare.
Going to Midway? We have been doing this for years and our drivers know all the routes to the Midway and O'Hare airports.
Our Milwaukee transportation services are equipped with ten luxury town cars and five 15 passenger vans. Having the equipment and extra staff ensures immediate response for your airport shuttle needs. Once you're in our taxi, sit back and enjoy a stress-free ride to your destination. To experience luxury for less, all you have to do is contact us, and we can pick you up and drop you off at almost any location.
Contact our airport shuttle service at (262) 574-5800 when you need transportation to or from General Mitchell International Airport.