Airport Rides and Taxi Services for Mequon and Ozaukee County
If you need to get somewhere safely, comfortably and on time, call Airport Taxi Service.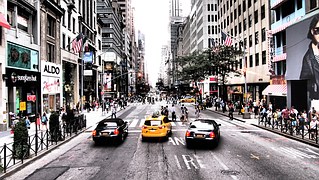 Yes, we can and will get you to the airport on time, but we are capable of so much more. We are Mequon's best taxi service and are capable of bringing you wherever you need to go. From Cedarburg to Chicago, we have you covered.
Mequon Taxi Service and Airport Rides 24/7
Do you need an early morning ride to the airport or train station? Let your spouse or roommate sleep in and save the family favor for another rainy day. Airport Taxi, Inc. has you covered.
Business travel? Family vacation? Leave your vehicle safely at home and save the hefty wad of cash it takes to park at the airport.
Getting where you need to go on time and safely is a challenge on your own. Give yourself peace of mind and facilitate easy transportation for yourself by hiring your own affordable, dependable driver. If you are a person that finds yourself uneasy when you have to depend on someone else's timing – call us.
Drunk Driving is Dangerous and Expensive!
Don't risk driving after a couple of drinks. Call us to get you home safe and sound. Or call us to get your car in the morning, we are available around the clock. A DUI is exponentially more expensive than a guaranteed safe ride home. Call Airport Service Inc. to save money and potential lives.
Yellow Cab has a Complex Pricing Model
When you call a Yellow Cab, hailing them costs $2.25. Then you have an additional $2.75 for the first tenth of a mile. Then an additional quarter for each tenth of a mile that follows. Then an additional 35¢ for each "1-minute wait", whatever that is. The additional charges don't stop there, but in the interest of saving you time, just call us for a direct quote for your ride. Yellow Cab automatically charges a base rate of $20 to leave Milwaukee County, then all of the aforementioned charges apply. Save time and money with our professional taxi service today. We keep it safe and simple.
Ozaukee County Taxi Transportation from Mequon to MKE Airport
For residents of Ozaukee County and Mequon, Wisconsin. Airport Taxi Inc. is now available to transport you to the Milwaukee Airport. Don't stress about finding a Taxi company in Mequon Wisconsin. Airport service Inc is here to bring you anywhere in Wisconsin. We're reliable and convenient since we pick you up at your house. Take advantage of our services by giving us a call or filling out a contact form today. Deciding on other taxi companies is a waste of time. Airport service Inc is the best Taxi Company for traveling from Mequon to the MKE Airport.