Airport Service Inc.'s drivers make traveling easy & affordable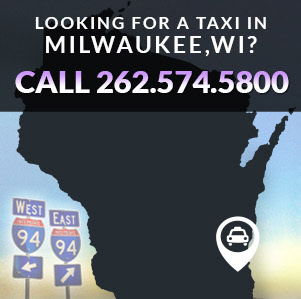 When you choose Aiport Taxi Inc. for your Milwaukee transportation needs, you get reliable and safe services at rates you can afford. Each driver knows the quickest routes throughout Milwaukee County, ensuring you never miss a flight due to Wisconsin construction or road closures. Trust Aiport Taxi Inc. to get you to your destination or any airport in Wisconsin on time.
Taxi services we offer in Milwaukee range from single-person cab rides to airport shuttle services for groups of up to 15 people. If you know the date and time of when you need to arrive, call ahead and we'll pick you up and drop you off anywhere in Milwaukee. Airport Taxi Service Inc. is here for any transportation services you need.
Travel to Local Milwaukee Events
When traveling throughout Milwaukee, you will want to get to your destination in style and on time. If you are going home from UW-Milwaukee for Christmas break, or need a ride from your house to the Mitchell International airport, we have reliable services at affordable rates. While in town, we can drop you off at the Milwaukee hotspots like the Milwaukee County Zoo, the Discovery World, or Potowatomi Hotel & Casino.
Transportation To and From the MKE Airport
Airport Taxi Inc. has airport shuttle services from the Milwaukee airport to the Minneapolis airport, Madison airport or Chicago airport running 24 hours a day, 7 days a week. If your plans change, we will adjust the pickup times you need. With our help, you won't have to deal with leaving a car at the MKE airport, tolls through Chicago or relying on a friend to drop you off and pick you up. We have the perfect solutions for getting around Milwaukee County and beyond.