First-Class Shuttle Services to and from Wisconsin Airports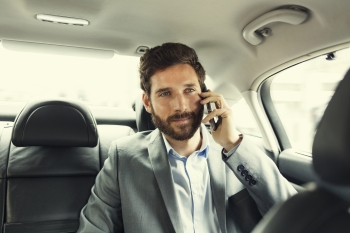 When you're looking for a ride from Oshkosh to MKE international airport, turn to Airport Service Inc. Our services have provided Oshkosh residents the best, quickest transportation to and from Mitchell Airport. The on time reliable transportation we provide is for anyone, especially business professionals or UW Oshkosh college students looking for transportation on college break.
Mitchell Airport is only one airport we provide transportation for. Our services also extent to O'Hare and Midway in Chicago. We have provided countless individuals with transportation from Chicago to Oshkosh and vice versa. Airport service inc has been in business for over 35 years and for good reason. The knowledgeable staff knows locations of local hotels, restaurants and entertainment venues. The pleasant staff combined with luxurious vehicles makes our service a relaxing, stress free experience.
Airport service Inc. is able to conveniently pick you up and drop you off at almost any location. Any time you need airport shuttle service from Oshkosh, call Airport Service, Inc. We are open 24/7. We also provide group transportation. We have 5 vans able to occupy 15 passengers. If you're not traveling in a group, you can experience luxury for less with our Lincoln Towner luxury sedan. We can accommodate all your immediate long distance transportation needs. When choosing us, transportation will be reliable and fast. Make your reservation today!
Transportation from UW Oshkosh for Students on School Breaks
Whether you're traveling from Oshkosh to Racine to spend the holidays with family, or to MKE International for Spring Break, Airport Service Inc. will provide the affordable transportation you need. Don't worry about the hassle of arranging a ride from friends or family, or spending your school breaks stuck in your dorm, our drivers have you covered! Dedicated to superior service, you can trust our drivers for a reliable and safe ride. Rest assured, once you give us your time and location, we will be there early waiting to open the door for you. You're paying for college transportation but in addition you receive a luxurious, relaxing car ride.