Airport Service Inc. Taxi Service Delivers You on Time
Avoid the headaches caused by traffic delays due to Wisconsin construction by taking advantage of our taxi company. Our experienced, local drivers know the quickest routes and back roads, while avoiding any road work or closings. All of our taxi drivers are fluent in English as their first language; your locations and requests will not be lost in translation.
Travel Locally With Our Taxis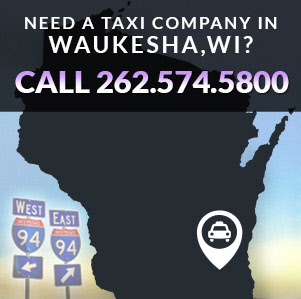 Our taxi service is the solution to a variety of your transportation needs. From needing a ride to or from Carrol University to picking you up from your Waukesha home to catch a flight at Mitchell International Airport. Our dispatchers will give you all the information you need to contact your drivers once you land, ensuring you have a ride home just as reliable as your ride to the airport. Keep your traveling woes to a bare minimum, travel in comfort and style with our superior taxi services.
Taxi Company Created For Your Needs
Most times people need a taxi are at unconventional hours. Our drivers are available any time on any day, available to drive you to your destination. We recommend making a reservation with us, but we also do last-minute emergency rides if you're left stranded. We can even organize group pick-ups, by arriving at the home of each member of the group at a specific time set when you make a reservation. For all your driving needs, contact the taxi professionals at Airport Service Inc.
Taxi Transportation from Milwaukee to Waukesha County Airport
Airport Taxi Inc is the most reliable taxi company in Milwaukee Wisconsin. We pick you up in Milwaukee or any location in Wisconsin and drop you off at the Waukesha County Airport. Our Waukesha Taxi Drivers are equipped with 10 luxury town cars and five 15-passenger shuttle cars. The professional drivers are clean, polite and create a taxi experience far better than an Uber or Lyft. If you're running short on time, schedule an appointment with Airport Taxi Inc. We strive to be the most reliable and convenient taxi company In Milwaukee Wisconsin. Many of our customers have enjoyed the quiet, smooth ride and have recommended our services to friends and family.
Our Waukesha car services are for anyone in the area in need of transportation. When you're deciding to choose a taxi company in Waukesha make your decision based on pricing, services and reliability. If you do this, you're going to be calling Airport Service Inc. Yellow cab pricing model is to complex and your Waukesha taxi ends up being overpriced. For the best Waukesha cab service give us a call or contact us at your earliest convenience.
For Reliable taxi transportation contact Airport Service Inc a reliable Waukesha cab service.