Reliable Cab Service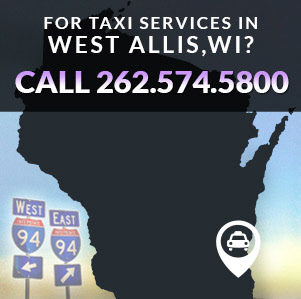 From the front door of your West Allis home to the Wisconsin State Fair Park grounds, Airport Service, Inc. will pick you up. Simply contact us ahead of time and set up a reservation, or if it's an urgent last-minute situation, simply give us a call. A driver will arrive at your location in a timely matter. Locals and visitors to West Allis rely on Airport Service, Inc. to drive them to their destinations, whether it's on the other side of the city, or to O'Hare International Airport.
Cab Service to Popular West Allis Attractions
If you need a ride to or from the Wisconsin State Fair Park grounds, the Milwaukee Mile, or the Pettit National Ice Center, Airport Service Inc. has you covered. Don't miss the chance to go skate at 1 of only 2 Olympic ice speed skating ovals in United States at the Pettit Center. Take a group of friends to see the sights, or if you're just visiting the area and want to see a few Wisconsin landmarks, rely on our experienced drivers to get you there.
West Allis Transportation Fleet
Our West Allis cab service is equipped with 10 luxury town cars and five 15-passenger shuttle cars along with professional drivers, who have years of experience navigating the Milwaukee/West Allis area. Rest assured your driver knows how to get you to your location the quickest way possible – bypassing construction areas, which seem to appear year-round in Wisconsin.
Transportation needs don't follow the typical 9-5 work hours, and neither does Airport Service, Inc. A driver will pick you up at any time during the day or night.
Contact the West Allis cab service to promptly get you and your group to the destination on time.