The Good, The Bad, and The Ugly...The Woes of the Airport Commute
We've all been there…speeding through traffic, rushing down the terminal, trying to catch your flight in time. But imagine…a stress free, on time arrival. Well, it's even closer than you think! With Airport Taxi, the best in Milwaukee and Chicago airport transportation, you'll get the best rates and the best airport transportation services in the Milwaukee area. With front door service, we will get you from the front door of your house to the front door of your terminal. Our ON TIME, EVERY TIME service guarantee ensures you'll have plenty of time for a smooth check-in when you use Airport Taxi.
Why You Should Always Use Airport Taxi for your Shuttling Needs: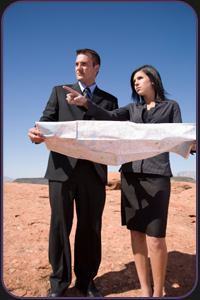 Reduce Road Rage. If you're driving yourself, you'll have to put up with bad drivers, heavy traffic, and construction, all sure to frustrate you and raise your blood pressure. Sit back, relax and enjoy the ride with Airport Taxi. We'll get you there without the stress on you.
Forget About Parking. With overnight and daily parking costs rising, and worrying if your car and its contents are safe, airport parking might not be the best idea anymore. You could pay for parking, take some time to find a parking space, try to figure out where you need to be, and worry about reaching your flight on time. Or, let Airport Taxi take you to the airport and you'll get service directly to your terminal doors. Is it really worth the additional stress?
Don't Get Lost! - Flying out of Chicago? - Avoid those "crazy" Illinois drivers – use the best Chicago airport shuttle service to avoid tolls, construction, traffic, and other headache-inducing problems you may encounter…including the dreaded "I'm lost" predicament. But let's be honest – there are plenty of people getting lost in Milwaukee too! Stop missing on and off ramps, or even worse, your exit. Our Milwaukee airport transportation drivers are experts at navigating our beautiful city AND the city of Chicago, so let Airport Taxi take on the driving hassles for you.
Your Time is Valuable. - We've all gotten great at multi-tasking these days, but trying to accomplish other tasks while driving is a dangerous idea. With the new law just signed by Governor Doyle on May 5th and taking effect on December 1st, texting on cell phones while driving is now banned – don't risk a fine. Let Airport Taxi Milwaukee shuttle you to the airport so you can get some work done. Finish up those last minute phone calls, look over your meeting notes, or just pick up that great book you've been meaning to read.
With all these reasons why Airport Taxi should be your number one choice for Milwaukee airport transportation, why go anywhere else?
Call Milwaukee's trusted airport transportation experts at Airport Taxi
We'll get you there ON TIME, EVERY TIME!